Las Vegas Cabinet center is the top kitchen cabinet supplier is Las Vegas and surrounding areas.
From design to installation, We can help you get phenomenal results while help you stay on budget.

FREE HOME ESTIMATES + 10% OFF
We Deliver Kitchen Cabinets At Wholesale Prices Servicing The Southern Nevada Area – Las Vegas, Henderson, Primm, Mesquite Contact Us Today We Got you Covered!
Las Vegas Cabinet Center will come out and help you plan and design your new kitchen.
Replacing current kitchen layout with exact specs to new cabinets is easy with Las Vegas Cabinet Center.
Las Vegas Cabinet Center can help you with creating custom layouts that will match with your imagination.
With hundreds of options to select from, Las Vegas Cabinet Center can create every kitchen to a work of art.
While Las Vegas Cabinet Center is a Supplier for kitchen cabinets and additional products, we can help you get the best installers in your area.
With a large warehouse Las Vegas Cabinet Center will provide you a fast turn around time.
Three step process to speed up any timelines, reduce confusion and provide with the best remodeling experiance.

We recommend you find the style you love, from cabinets to fixtures, and select you most loved designs.
Next, schedule a FREE estimate with one of our Kitchen experts. Where we will look at your preference and start to align with your wants and needs and match with the kitchen measurements.
With the measurements of your kitchen, we are able to design, and quote your cabinets and supply you with a professional installer.
So before coming here I went to lows and got a design and a quote for white shaker kitchen cabinets for 23k. I liked the cabinets they had and was ready to pull the trigger on it but my wife convinced me to shop around and boy let me tell you I couldn't be happier she did! The cabinets we got from lV cabinets were far superior to the particle board boxes lows offered , it was all wood construction with self closing doors and we got all the kits for free . Now are you ready for the big shocker? It was more then $10,000 LESS !!!! The install was quick and clean and everything was delivered in a timely fashion , I didn't realise the cabinets came unassembled which was a little disappointing at first but once the installers put it together we saw that it's the highest quality of cabinets we could've gotten . Here is a picture of the cabinets going in will update with new ones once our quartz counter tops gets installed
After our kitchen had flooded and we had extreme damage to our cabinets we had to gut them out completely and find some new replacement cabinets. Upon searching for new cabinet showrooms and entering a few we decided to stop by Las Vegas Cabinet Center and we are SO happy we did. They have a really nice showroom with a broad selection and their customer service was top notch. They had an answer to all of my questions and even came out to give me a free estimate in the comfort of my own home. I am so happy I decided to go with this company, they made the process so easy and stress free I will definitely be recommending everyone I know to LVCC.
During our remodel we looked into ways to save money and get the beat results, so since I am a pretty handy individual, I looked into buying the prefab cabinets. It was a hard job finding the best cabinet supplier in Vegas, but luckily I found Tom and Las Vegas Cabinet Center. Tom was super helpful and a true veteran in the business. He helped me find the best cabinets (that will also be approved by my wife) within my budget. Helped me measure and design everything correctly. Great prices and great service = 5 star review.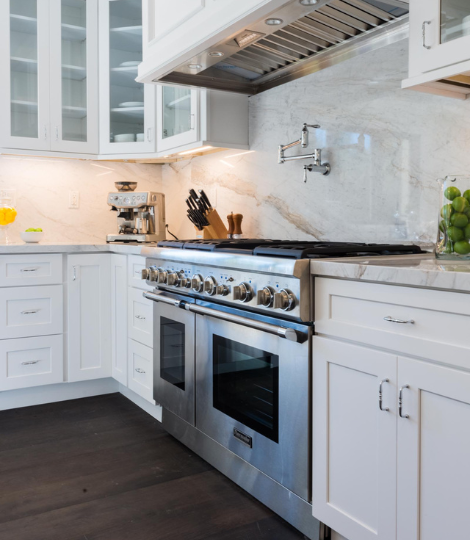 We Deliver Kitchen Cabinets At Wholesale Prices Servicing The Southern Nevada Area – Las Vegas, Henderson, Primm, Mesquite Contact Us Today We Got you Covered!
LVCC Has been serving Las Vegas proudly for the past 10 years
Our clients love our fast response (within 24hrs)

Want multiple color kitchen? Sure! we have full flexibility on any project.